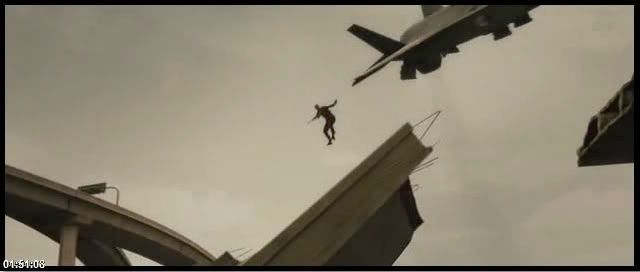 Here's the most offensive still that I could find from Live Free or Die Hard, the movie that was playing in the background during this weeks show.
This moment encapsulates everything that is wrong with this movie, as Doug told me during a break in recording the show this week, "John McClane is not a superhero, he's a regular guy." Which is of course, exactly right.
Here's the link to the NY Post story about the making and writing of Battlefield Earth. It's well worth the read. Also embedded below is the frame by frame analysis of Scott Pilgrim vs. The World that I talked about. Thanks to our listeners for their comments and questions this week. It's our pleasure to read and answer them during the show.
See you next week!
Podcast: Play in new window | Download